About
The first Wednesday of the month!
Sample Night Live is dedicated to connecting high quality artists with new audiences.
It's been called "art in a trial size," "bite-sized art" and, even, "a smorgasbord of art teasingly proffered like theatrical channel surfing." However you choose to describe it, the concept of Sample Night Live is simple: Create a place where gifted artists can offer a preview of their work, and where audiences can sample a wide array of Twin Cities arts offerings with a single ticket to see what might interest them for their next big night out.
Sample the best Theater, Classical Music, Dance, Novelty Performers (Escape Artists, Magicians, Light Bulb Eaters, etc.), Vocalists, Puppetry, Wonder Kids, Stand-up Comedy, Improv, Jazz, Independent Film, Poetry Slammers, Performance Artists, Local Bands and more!
Shows the first Wednesday: Act I (G-rated) at 7 p.m., Act II (Unrated) at 8:15 p.m. — all tickets good for either act or both.
This activity is made possible by the voters of
Minnesota through grants from the Minnesota State Arts Board and the
Metropolitan Regional Arts Council, thanks to a legislative appropriation
from the arts and cultural heritage fund.
Supported by
Ecolab

Western Bank

Saint Paul STAR Program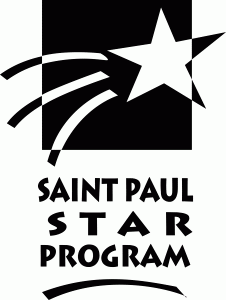 Metropolitan Regional Arts Council